Become a reseller
Do you have a company where Vital-Feet fits in completely?
Such as a Pedicure salon, Physiotherapy practice, Podiatry practice, Health store, Shoe store or online shop?

Please feel free to contact us: +31 6 18 20 95 28

Mail to [email protected]
We offer the packages separately, but also in package form such as the displays below.
9,0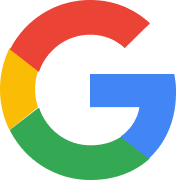 Wij scoren een 9,0 op www.webwinkelkeur.nl
Vital your feet

Pijn in de voet kan leiden tot houdingsklachten omdat de voeten de basis vormen van ons lichaam en een belangrijke rol spelen bij het handhaven van onze houding en evenwicht.
Wanneer er pijn optreedt in de voet, kan dit leiden tot een verandering in de manier waarop we staan en lopen om de pijn te vermijden.
Dit kan leiden tot een verandering in onze houding en looppatroon, waardoor er extra spanning en belasting ontstaat op andere delen van het lichaam, zoals de knieën, heupen en rug.